Beating the invoice fraudsters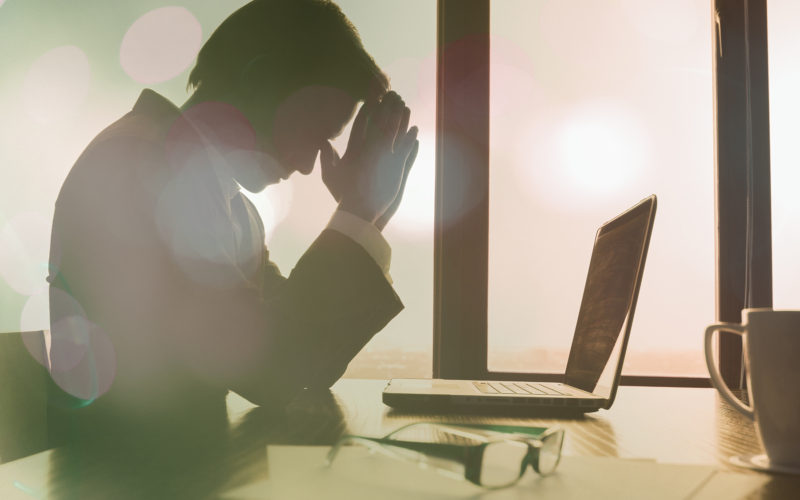 Alphus Hinds, Manager, Cyber Risk, Security and Compliance recently shared his views on invoice fraud in the pharmaceutical sector with The Pharma Letter. You can read a version of the article below:
November 13th marked the start of International Fraud Awareness Week. Organised by the Association of Certified Fraud Examiners, it aims to educate businesses about the impact of fraud and encourage communities to come together in a global effort to fight it. While the week might have passed you by until now, there has never been a more important time to consider whether your business is fraud-proof.
Increasingly, companies are falling foul of internet fraudsters. Over the last couple of months, the headlines have featured huge corporations such as Apple and Netflix, as they have become the latest cybercrime victims.
In particular, invoice fraud is on the rise and Tungsten Network's research shows that businesses in the UK are losing more than £9bn each year because of this, and sadly the pharmaceutical sector is no exception. According to our data, more than half (51%) of all pharmaceutical businesses surveyed reported that they had received at least one fraudulent invoice this year and a staggering 31 per cent said the fraud totalled more than £5,000.
One specific challenge is the format in which invoices arrive to a business. These days, an invoice might be printed onto paper, a PDF scan of a hard copy or completely electronic. It might arrive via post, email, web portal, or be uploaded directly to an accounting system. It could even be a confusing combination of these options. Consequently, there are numerous ways for criminals to corrupt an invoice or the invoice process, therefore employees must be vigilant to prevent all the potential scams.
To further complicate matters, when invoices arrive via email, they don't always get sent to a member of the finance team. This means everyone in a business needs to be alert to the potential for fraud and understand their part in spotting something suspicious before acting.
Our research shows that common methods affecting the pharmaceutical industry include embedding a virus in an attachment (46%), being notified of false change in account details by email (25%) and sending duplicate invoices (16%). It's not hard to see how businesses could be deceived when there are so many different tactics out there.
For companies operating on a global scale, there is even greater risk. The more countries you operate in and the more complex your payment process is, then the more opportunity fraudsters have to target your business. For example, cross border transactions could have VAT and other forms of tax applied across different locations. Moreover, there are certain higher risk parts of the world where you need to be particularly alert and agile to understand the complexities of operating in that market and how to protect your business. For the large number of global pharmaceutical businesses, this is concerning.
Our research also found that while nearly half of all pharma companies are concerned by fraud (45%), with 55% stating that they see cybercrime in general as the single biggest threat to their business, close to one in six (16%) said they would take no action or be unsure of what action to take if they did receive a fraudulent invoice.
Given this context, it's imperative that pharmaceutical professionals understand how they can prevent invoice fraud and the appropriate action to take if they receive a suspicious invoice or correspondence.
One way to help eliminate your chances of being duped is to convert to electronic invoicing. By automating the process, you shift some of the responsibility for checking an invoice from your finance team to a highly sophisticated, technical solution trained to identify rogue invoices. To an extent therefore, an e-invoicing service provider does some of the checks and balances in relation to invoice fraud for you.
By doing the heavy lifting for your finance team, e-invoicing frees up employees' time to undertake other more valuable tasks and gives companies a much greater chance of preventing any fraudulent invoice from penetrating the business.
With International Fraud Awareness Week serving as a timely reminder, the pharmaceutical sector needs to be conscious of the scale of invoice fraud and be equipped to notice it and deal with it. Technology is here to help and pharma businesses should embrace it as a way to protect themselves and their suppliers.