On e-invoicing and innovation
Innovation has never been more valued than in today's highly competitive markets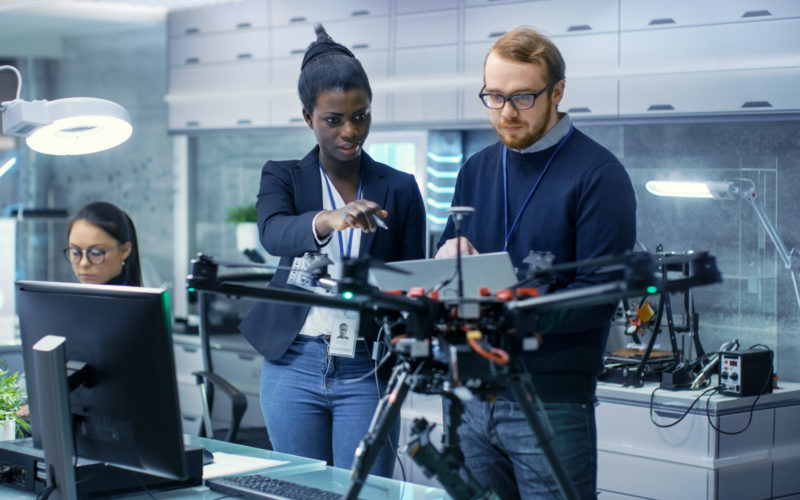 Eleven years ago Steve Jobs strode onto the stage of MacWorld 2007 and, after reminding the audience of Apple enthusiasts of the company's history of innovations beginning with the first Mac in 1984, told a hushed crowd that he was going to reveal three new revolutionary products. "The first one is a widescreen iPod with touch controls. The second is a revolutionary mobile phone. And the third is a breakthrough Internet communications device." He repeated the list, then paused for effect. "These are not three separate devices, this is one device and we are calling it iPhone. Today Apple is going to reinvent the phone."
Needless to say, he was right, as the iPhone went on to revolutionise the way we interact with each other and how we interface with the things that matter to us, from photos to music.
Meanwhile, the story of its introduction has become something of a founding myth, contributing to the aura of Jobs as a solitary genius, and the mystique of Apple as a singular driver of innovation. It's hard to argue with either of those assertions, but then again it's surely a group effort as well, as last year's book on the birth of the iPhone described in detail. In addition to brilliant Apple engineers toiling behind the scenes, a whole series of outside technological inventions, supported by a supply chain of innovative Suppliers, lay the foundation for the creation of the iPhone. For instance, the durable glass touchscreen-based functionality of the iPhone is one of its distinctive innovations, but it was made possible by Corning, an Apple Supplier and a 165-year-old old company with a history of innovation in glass technology.
Innovation has never been more valued than in today's highly competitive markets. While competition drives innovation, so will emergent problems and issues that demand and reward innovative solutions. As environmental concerns grow among consumers and investors, companies that don't recognize that their Suppliers will play a key part in addressing those concerns will be incapable of responding adequately to the problems, much less generating innovative solutions. Labor concerns are another area for potential technological intervention.
As a leading Supplier of innovative e-invoicing technology to hundreds of the world's biggest businesses, as well as an organization that spends a great deal of time listening to and trying to address the concerns of Buyers, we see things from both sides of the invoice. Innovation runs two ways in the supply chain—Buyers looking to generate new markets or responding to competitors' moves can drive innovation, but so can inventive Suppliers. Many businesses are open about this interdependence; some 70% of Unilever's recent innovation has come from its Suppliers.
But innovation can't happen without cooperation, and that's why organizations that value innovation need to nurture strong Supplier relationships. Most intend to; a recent study by of 372 companies from over 25 industries revealed that maintaining strong ties with innovative Suppliers is key to innovation, and that 8 of 10 businesses are actively seeking more innovative Suppliers.
Supporting these intentions with infrastructure is key, since better relationships are built on better technology. Streamlining P2P helps businesses build stronger relations with Suppliers by enabling more transparent invoicing processes and more dependable cash flow. Working on a single secure transactions network encourages trust and discourages fraud. Invoicing financing relieves cash flow pressures when they arise, while currency conversion and compliance expertise ease the friction of doing business across borders.
Innovation in today's economy is essential. But achieving it is difficult—the development of the iPhone was measured in overtime hours, but also in personal sacrifices. Making those sacrifices a smaller part of the cost of delivering innovation may be the best reason to streamline P2P in the new year.