Benefits Of Electronic Invoicing In AP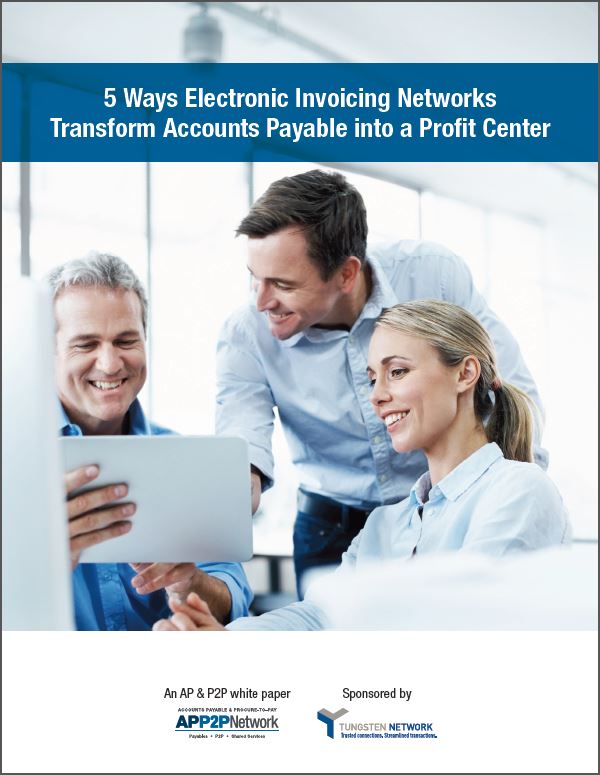 Exploring the Benefits of Electronic Invoicing in AP
In this age of automation and digitization, e-invoicing is becoming a given for organizations committed to cost-savings and efficiency. The benefits of electronic invoicing in AP are numerous. As a result, millions of companies around the world are saying goodbye to paper invoicing — for good.
But, what hard benefits are accounts payable departments finding in their e-invoicing initiatives? Businesses that partner with Tungsten realize streamlined processes, cost savings, as well as:
Increased cycle times, resulting in more discount opportunities
Greater visibility into corporate spend
Increased agility and scalability
Learn more about improving profitability within your organization. Download this insightful white paper for details on the benefits of electronic invoicing in AP.