Cash In Working Capital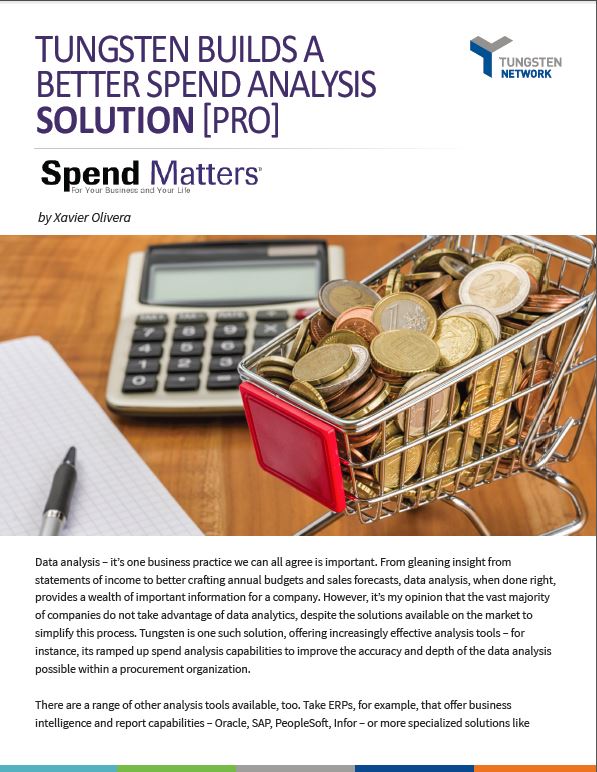 Putting the Cash in Working Capital
For businesses to grow and thrive in an increasingly competitive market they need insight into spend. After all, how can you put the cash back in your working capital if you don't have the line level details to compare suppliers and identify price variations in real-time? Tungsten Network's spend analytics generates savings.
Tungsten Network Analytics integrates invoice data with contracts and supplier data to make spending smarter with:
Cost avoidance
Recognition of price variances
Compliance
Tungsten Analytics improves procurement controls and reduces costs, putting the cash in your working capital. Find out more by downloading this Spend Matters paper.