International Tax Compliance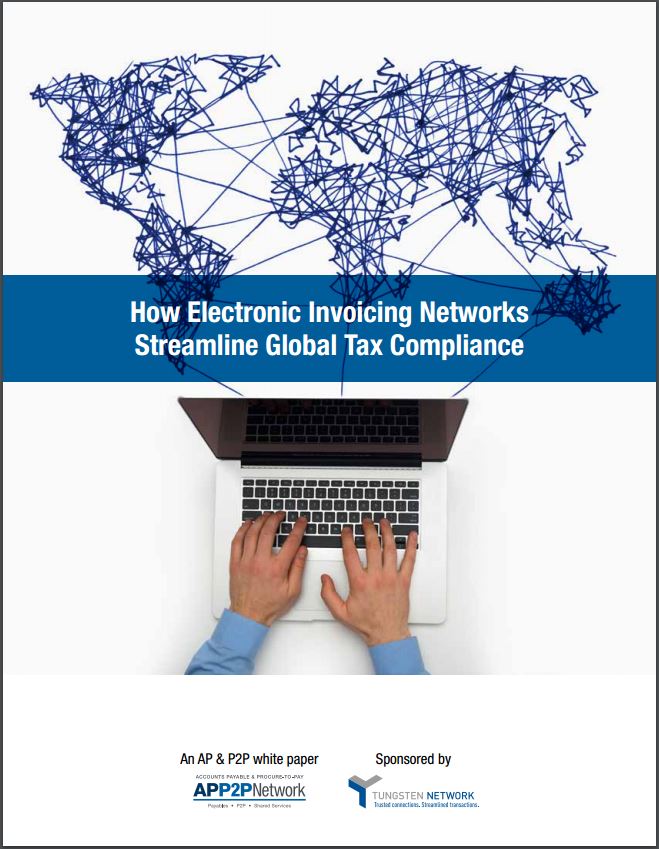 Electronic Invoicing Simplifies International Tax Compliance
Just hearing 'international tax compliance' is enough to send many Accounts Payable professionals into hiding. Different regions and countries have different rules, and for those organizations that do business on a global scale, both learning and adhering to these rules can be daunting. That's where Tungsten Network comes in.
Tungsten Network, the leader in global electronic invoicing is uniquely positioned to help ensure international tax compliance and reporting. Electronic invoices created on the Tungsten network are enriched with all necessary tax reclaim information before being digitally signed. These signed invoices archived for reference in addition to maintaining the proper records for governing entities. What's more Tungsten Network e-invoicing provides:
A reduction in invoice processing errors and costs
Support of the delivery of legally compliant invoices in 47 countries
Higher levels of efficiency and accuracy
International tax compliance doesn't have to be frightening. Tungsten Network is here to process, translate, enrich, and validate data for legally compliant invoice distribution. Find out more by downloading this informative report.