Supply Chain Applications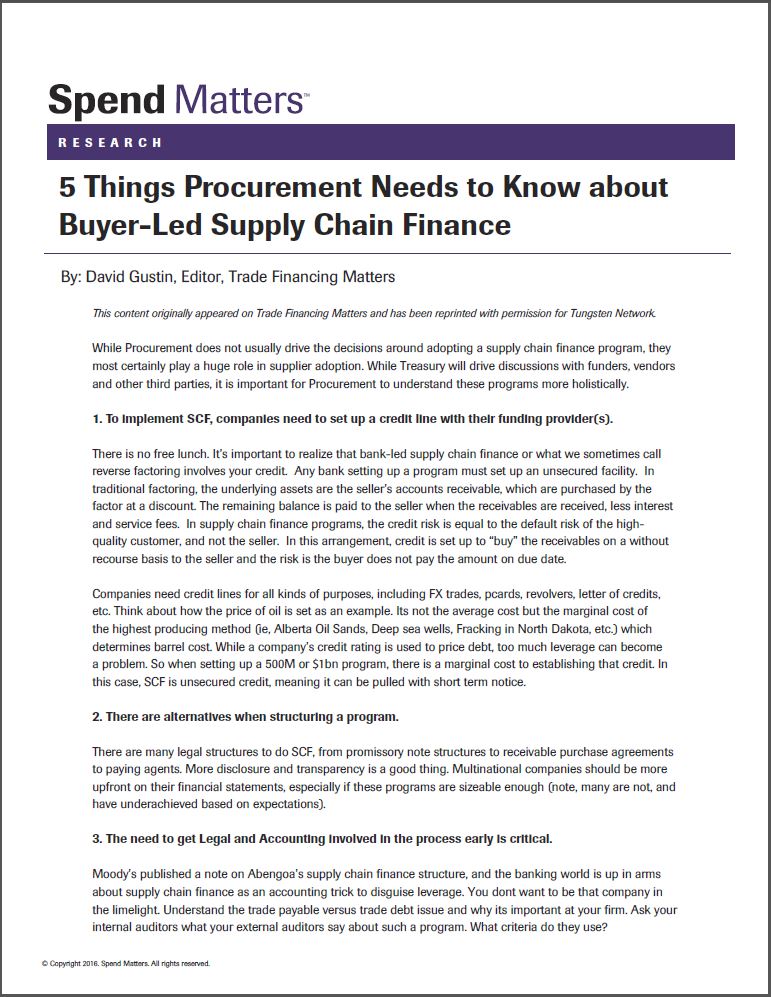 Managing cash flow is a struggle for many suppliers. Inaccurate forecasting of orders sometimes leads to an overabundance of product on hand — and guesstimating when invoices are going to be paid can be extremely stressful. Supply chain applications that allow suppliers to take control of their cash flow are highly sought after. Tungsten Early Payment is one such solution.
Tungsten Early Payment, the financing solution available exclusively to suppliers on the Tungsten Network, is engineered to meet the needs of suppliers of all sizes — and on as few or as many invoices as deemed necessary. As a solution to integrated supply chain finance, Tungsten Early Payment includes:
Tungsten, Buyer, or 3rd Party Funding
Dynamic discounting
A combination of the aforementioned
Tungsten Early Payment puts supply chains in control of their cash flow simply, effectively, and affordably. Learn more about our supply chain applications by downloading this informative paper.