Tax Compliant Global Electronic Invoice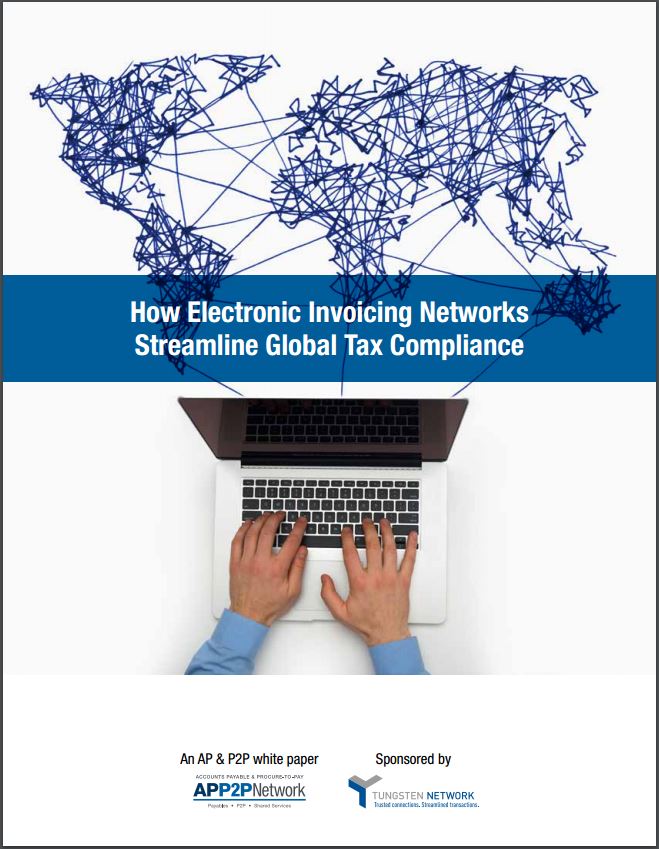 Taking the Guesswork Out of the Tax Compliant Global Electronic Invoice
It can be difficult to celebrate global expansion when you're focused on understanding the confusing rules set forth by local governing entities. While time, effort, and cost are expended, frustration often mounts. This is where Tungsten Network comes in, supporting the creation and delivery of a tax compliant global electronic invoice.
Tungsten Network, the global leader in electronic invoicing, is used by thousands of organizations, in over 100 countries around the world to streamline the invoicing process. Tungsten Network makes dealing with the complexities of international tax legislation effortless. In addition, Tungsten Network:
Makes it easy for your Suppliers to submit tax compliant invoices directly to you
Provides a legally compliant archive for storage of invoices processed by Tungsten Network
Delivers the tools and guidance necessary for informing your tax office of receipt of invoices via Tungsten Network
Make sure you are creating or receiving a tax compliant global electronic invoice. Partner with Tungsten and let us take the hassle out of understanding global tax legislation. Request your free copy of How Electronic Invoicing Networks Streamline Global Tax Compliance for details.