What Is Electronic Invoicing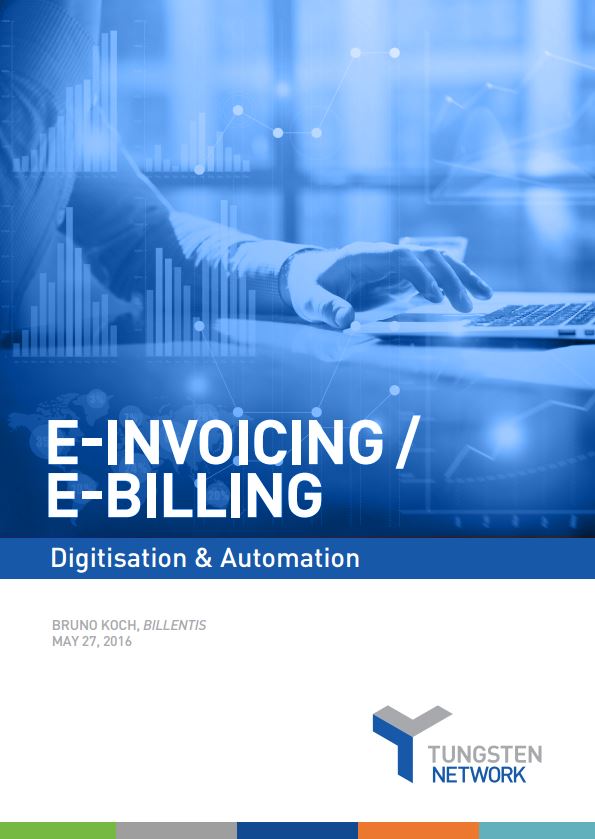 Enterprises cannot afford to simply wonder, "What is electronic invoicing?". They need to establish e-invoicing practices within the organization in order to reap the benefits of completely removing paper from the invoice process. And Tungsten Network makes this easy.
No paper, no scanning, no mistakes due to inputting data manually, that's what Tungsten Network can provide. And in addition to exchanging data, Tungsten Network e-invoicing creates a tax compliant invoice that is used by both the buyer and supplier for workflow and tax reclaim purposes. By utilizing electronic invoicing, companies:
Improve efficiency and reduce costs
Increase accuracy and data quality
Greater visibility to spend
To enhance business decision making and cashflow management, suppliers and buyers around the world are partnering with Tungsten Network and are no longer asking themselves, "What is electronic invoicing?". They are instead realizing a host of rewards from Tungsten Network e-invoicing. See how your organization can benefit by downloading the Billentis Report, e-Invoicing/e-Billing.