Welcome to electronic invoicing for Marsh McLennan Companies
Marsh McLennan Companies has partnered with Tungsten Network to provide a simpler way for suppliers to submit invoices

Marsh McLennan Companies are working hard through the current COVID-19 outbreak to ensure on-time payment of all invoices that we receive. In our Purchase Order process, one key success factor for payment is the timely and accurate submission of invoices to us. Our preference, wherever possible, for invoices against Purchase Orders in the United States, Canada, United Kingdom, Ireland, Australia, and New Zealand, is for our vendor partners to use the Tungsten Network Portal for all invoice submissions to ensure that we receive your invoices directly and accurately. Click here to log in to the portal to submit your invoices. If you are not yet registered, click here to complete your registration.
By joining Tungsten Network, you will experience greater efficiencies from Marsh McLennan Companies' Accounts Payable Department. This initiative is key to our strategy moving forward and we are confident you will see significant benefits to your business.
Prompt and guaranteed delivery
Full visibility of your invoice status online
Create invoices from purchase orders
Improved cash-flow management
Select your preferred e-invoicing option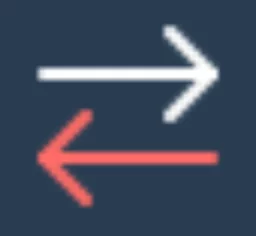 Integrated
The Tungsten Network Integrated Invoice Solution is recommended for users who send a high volume of invoices.
Send directly from your accounting system
Invoice status updates & email notifications
Send yourself copies of the invoices and create custom reports
Customer Connect
Email In
The Email In Solution is recommended for users who would benefit from a semi-automated solution processing PDF invoices.
Available only for US & UK Vendors
Semi-automated processing
48 hour set up and training
Email PDFs directly from your accounting system to Email In
PDF reading and machine learning technology
Real time invoice validation checks against country, buyer and fiscal rules to improve STP
Invoice Status available on the portal*
Web Form
The Tungsten Network Web Form Invoice Solution is recommended for users who send a low volume of invoices.
52 free invoices annually
Send invoices through the Tungsten Portal
Invoice status updates & email notifications
Send yourself copies of the invoices and create custom reports
Customer Connect