Welcome to electronic invoicing for USG and CGC
As part of USG and CGC's on-going efforts to enhance the way we do business with our suppliers, USG and CGC are actively urging you to switch to electronic invoicing with Tungsten Network.
The changes USG and CGC are implementing will see the end of paper as the way of receiving and managing Accounts Payable, with electronic invoicing becoming the standard. USG is partnering with Tungsten Network, the global electronic invoicing platform.
What it means for you
By joining Tungsten Network, you will experience greater efficiencies from USG's Accounts Payable department. This initiative is key to our strategy moving forward and we are confident you will see significant benefits to your business.
Fast, guaranteed invoice delivery
Greater visibility of your invoice status
Payment on time
Early invoice data validation
One e-invoicing network, two solutions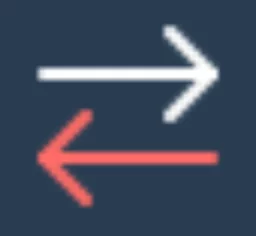 Integrated
The Tungsten Network Integrated Invoice Solution is recommended for users who send a high volume of invoices.
Send directly from your accounting system
Invoice status updates & email notifications
Send yourself copies of the invoices and create custom reports
Customer Connect
Email In
The Email In Solution is recommended for users who would benefit from a semi-automated solution processing PDF invoices.
Available only for US & UK Vendors
Semi-automated processing
48 hour set up and training
Email PDFs directly from your accounting system to Email In
PDF reading and machine learning technology
Real time invoice validation checks against country, buyer and fiscal rules to improve STP
Invoice Status available on the portal*
Web Form
The Tungsten Network Web Form Invoice Solution is recommended for users who send a low volume of invoices.
52 free invoices annually
Send invoices through the Tungsten Portal
Invoice status updates & email notifications
Send yourself copies of the invoices and create custom reports
Customer Connect